PUYALLUP'S TOP CHOICE FOR LICENSED RESIDENTIAL ELECTRICIANS
Residential Electrical Services in Puyallup
Puyallup is truly a wonderful place to live. Among many other activities, every year Puyallup hosts the Washington State Fair! People come from all over the state to see all the animals, ride the roller coasters, and eat delicious fair food such as scones and elephant ears. And with a concert nearly every night, it's a great time for all kinds of music lovers out there!
We get a lot of calls for electrical work here, as lots of old homes in downtown Puyallup require repairs for devices, wire, and panel changes. Some newer homes up on South Hill may want electric car charger circuits, whole home surge protection, spa, and outdoor circuits for entertainment.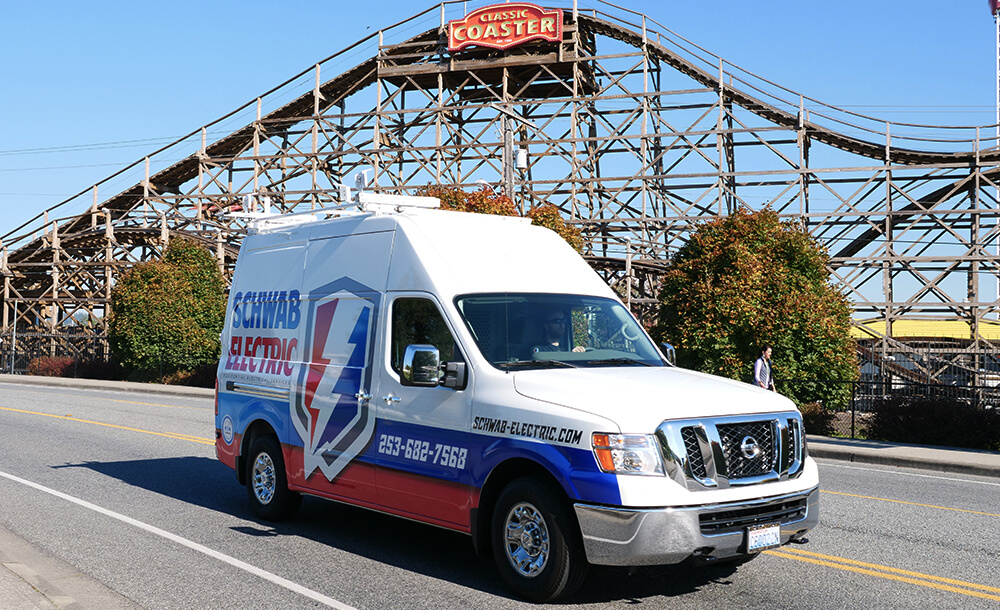 Electrical Troubleshooting Services
If you're having an electrical issue, sometimes it's not apparent where the problem is. That's where our Troubleshooting / Inspection services come in!
Whether your house is new or old, in downtown Puyallup or up on South Hill, we'll help you solve your electrical problem.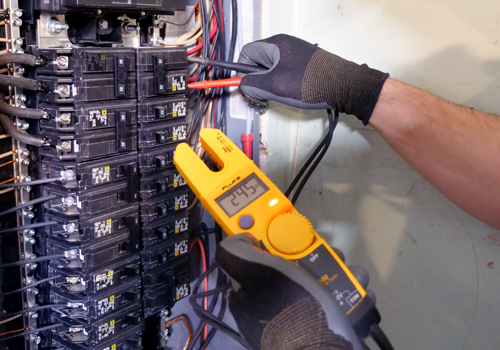 Electrical Installation Services
Looking to have new lighting, circuits, breakers, or electrical outlets installed in your Puyallup residence?
We're ready to install fixtures anywhere in your home.
Electrical Repair Services
Whether you live in Puyallup or anywhere else, your electrical system sometimes needs repair.
Make sure you use a licensed residential electrician for any repair work you may need.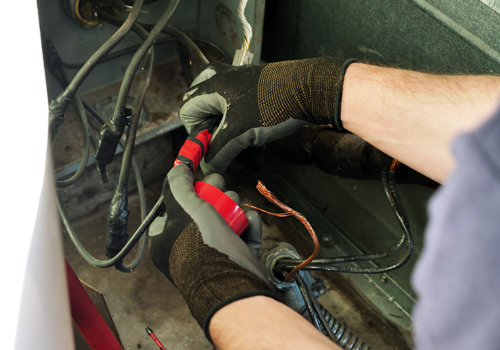 Frequently Asked Questions About Electrical Services
My garage or outdoor electrical outlets don't work, and there's no tripped breaker. What's wrong?
2018-10-31T16:39:15+00:00
Many homes have a Ground Fault Circuit Interrupter (GFCI) located in the garage, usually near the panel that protects the garage and outdoor receptacles. If it is tripped, the reset button needs to be pushed in completely to restore power. If it does not restore power, you may need an electrician to troubleshoot the issue
WHY CHOOSE SCHWAB ELECTRIC?
A Residential Electrician installs and repairs nearly everything related to a home's power and wires. This can include replacing equipment such as electrical outlets (receptacles), switches, light fixtures, circuit breakers, or adding entirely new dedicated circuits for appliances that draw a lot of power such as a spa, air conditioner, or heater.
A trained Residential Electrician knows all the correct parts that suit the job, and can complete a safe, quality, code-compliant installation.
Having a licensed, qualified electrician fix or install electrical components in your home is vital to your safety. The right company will be bonded, licensed, and insured to protect against a poor quality installation or if an accident occurs. Hiring someone unlicensed means you have no protection if they wire something incorrectly, and it could eventually lead to a home fire.
Insurance companies will want to see that an electrician has insurance of their own, and will want their permits pulled. Hiring an unlicensed electrical contractor means insurance won't cover a home fire; if such an incident occurred, you could lose all of your possessions.
Qualified and licensed electricians have years of experience. They're required to take continuing education classes to keep updated on the ever-changing codes and safety protocols. They have the knowledge of what needs to be updated, and can help educate homeowners.
We focus on quality, code-compliant installations that exceed customer expectations. All of our prices are given in flat-rate options, so there are no surprises in price before the work begins or after it's complete. If available, we'll inform you and provide you with different options, products, or methods in order to help you meet your budget.
New products and code changes occur all the time. Our electricians take continuing education classes, learn new products, and study the most updated codes in order to benefit our customers with the safest installations.
We aim to provide quality residential electrical services to customers in our local communities, and we're committed to being upfront and honest with our prices and the services we provide.